The Netherlands
St. Elisabeth Hospital Tilburg
Expertise
Service, cooperation, innovation, quality, and cost awareness are the keywords for the Laboratory of Medical Microbiology and Immunology situated in the Elisabeth Tweesteden Hospital in Tilburg. They provide microbiological diagnostics in both the clinical and the research settings. Furthermore, they have a longstanding experience with the development, validation and implementation of new diagnostic tools, molecular methods in particular. The Laboratory is a strong advocate of technology transfer and capacity building in the countries suffering the most from parasitic diseases.
Role in the project
The Laboratory extracts the worm DNA from the stool colected during work package 1, and performs the quantitative PCRs for the different soil-transmitted helminths.
Main publications linked to the project
Llewellyn S et al., 2016. Application of a multiplex quantitative PCR to assess prevalence and intensity of intestinal parasite Infections in a controlled clinical trial. PLoS Negl Trop Dis 10:e0004380.

Verweij JJ, 2014. Application of PCR-based methods for diagnosis of intestinal parasitic infections in the clinical laboratory. Parasitology 141:1863-1872.

Taniuchi M et al., 2011. High throughput multiplex PCR and probe-based detection with Luminex beads for seven intestinal parasites. Am J Trop Med Hyg 84:332-337.
Contact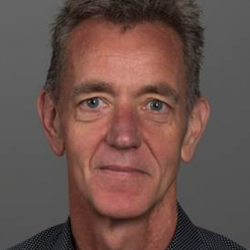 Jaco J. Verweij
j.verweij@etz.nl
St. Elisabeth Hospital Tilburg
Laboratory for Medical Microbiology and Immunology
Hilvarenbeekseweg 60
Tilburg
The Netherlands